Pay.UK explores the future of switching in the UK
Since the launch of our Current Account Switch Service in 2013, the UK's payments, banking, and wider financial sectors have seen major changes and innovations. Now, with the future of account switching uncertain, it's important that we understand how this may impact the needs of our end users so we can continue to support them accordingly through our products and services.
With this in mind, we commissioned  market research company, Davies Hickman, to identify and describe key drivers and trends that will influence the future landscape of current account switching.
Undertaken between September and November 2022, the research explores possible issues and potential opportunities that may impact a central switching service, such as our Current Account Switch Service, in the next five to ten years. We included diverse voices in our research, from industry experts and end users to small and medium-sized enterprises (SMEs), in order to build a holistic understanding of these future trends.
Below are a number of key findings from the research. To read the full report, please click on the link below.
There are five high-level drivers of change and trends

Generation Z (Gen Z) and millennials are most likely to switch

 End users with multiple bank accounts are less likely to switch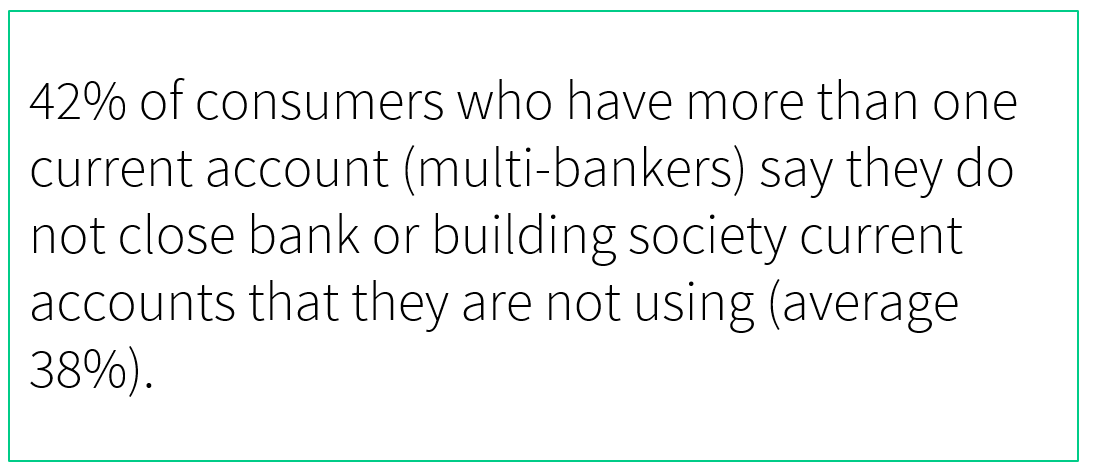 The impact of Open Banking/Open Finance on switching is uncertain

Digital currencies and cryptocurrencies for purchasing are unlikely to influence switching

This year, our Current Account Switch Service celebrates its tenth anniversary. The service has facilitated 9.1 million switches for consumers and businesses since its launch, successfully redirecting 134.4 million payments. The service continues to provide end users with a free, reliable and quick way to switch their current accounts.
We welcome the payments ecosystem to engage with us to explore the future of switching and what could be done to ensure the right outcomes for end users. If you would like to get involved in the conversation, contact us at CASS@wearepay.uk
You can read the full summary in the PDF below.