Virtual event: Under the Bonnet of Bacs revs up with 900+ visitors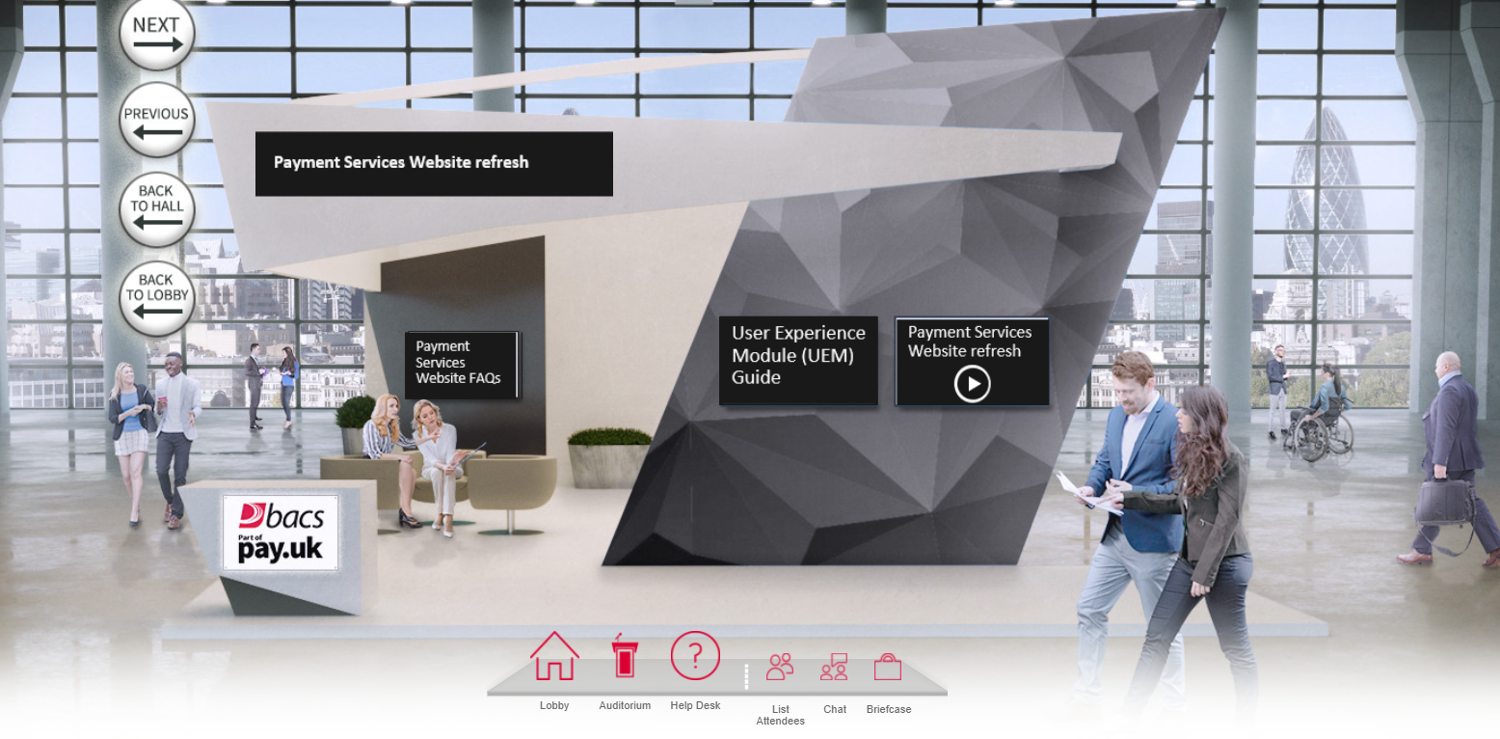 Our first full virtual conference for Bacs pulled in more than 900 attendees across the day-long event, which was packed with information for Direct Debit and Bacs Direct Credit service users.
We had a jam-packed agenda, covering off a wide range of topics picked out specifically for this important audience.
The New Payments Architecture, Microsoft's withdrawal of support for Internet Explorer 11, the Bacs Payment Services Website refresh, and benefits of moving to the Automated Direct Debit Instruction Service, as well as information on Request to Pay (RtP) and plans for the Direct Debit-specific Interactive Advance Notice (IAN) proposition all featured.
We also shared highlights of the results of our research into the way UK consumers view Direct Debit, how the Direct Debit Guarantee works, what happens during the indemnity claim process and how billers can promote Direct Debit. Training providers pitched in with the courses they make available for finance teams, and the Chartered Institute of Credit Management added best practice advice on keeping debtors the right side of the late payments fence.
The live events in the auditorium were high on the visitor click-list, with more than 430 delegates tuning in for Pay.UK CPO Dougie Belmore's keynote speech while Q&A sessions on RtP and IAN attracted over 600 attendees and a raft of questions.
With so much to see and take in, we'd created the event as pop-in-drop-out, enabling delegates to dip in to the bits of most interest, step out for a break, and then come back in to view more information.
And, with more than 1600 people registering for the event, we're making sure those who couldn't attend on the day have a chance to access the content on offer - so we're leaving the full event recording live until 26 January.  That means if you registered the conference is still available to you so you can catch up on things you might have missed. Just click on the link you received when you originally registered.
With Covid still affecting the way people interact with each other, this virtual approach seemed the most sensible – and safest – option, and we were thrilled with the number of people who seemed to agree with us. Of course, there's also something to be said for the convenience of being able to dip in and out of an event from the comfort of your home office rather than giving up a full day plus travel time!
We've asked everyone who attended for their feedback, and we'll be looking closely at that to see if there are things we can do even better in the future – keep an eye on our Pay.UK events page to see what we have in the pipeline.