New research explores negative impacts faced by the financially vulnerable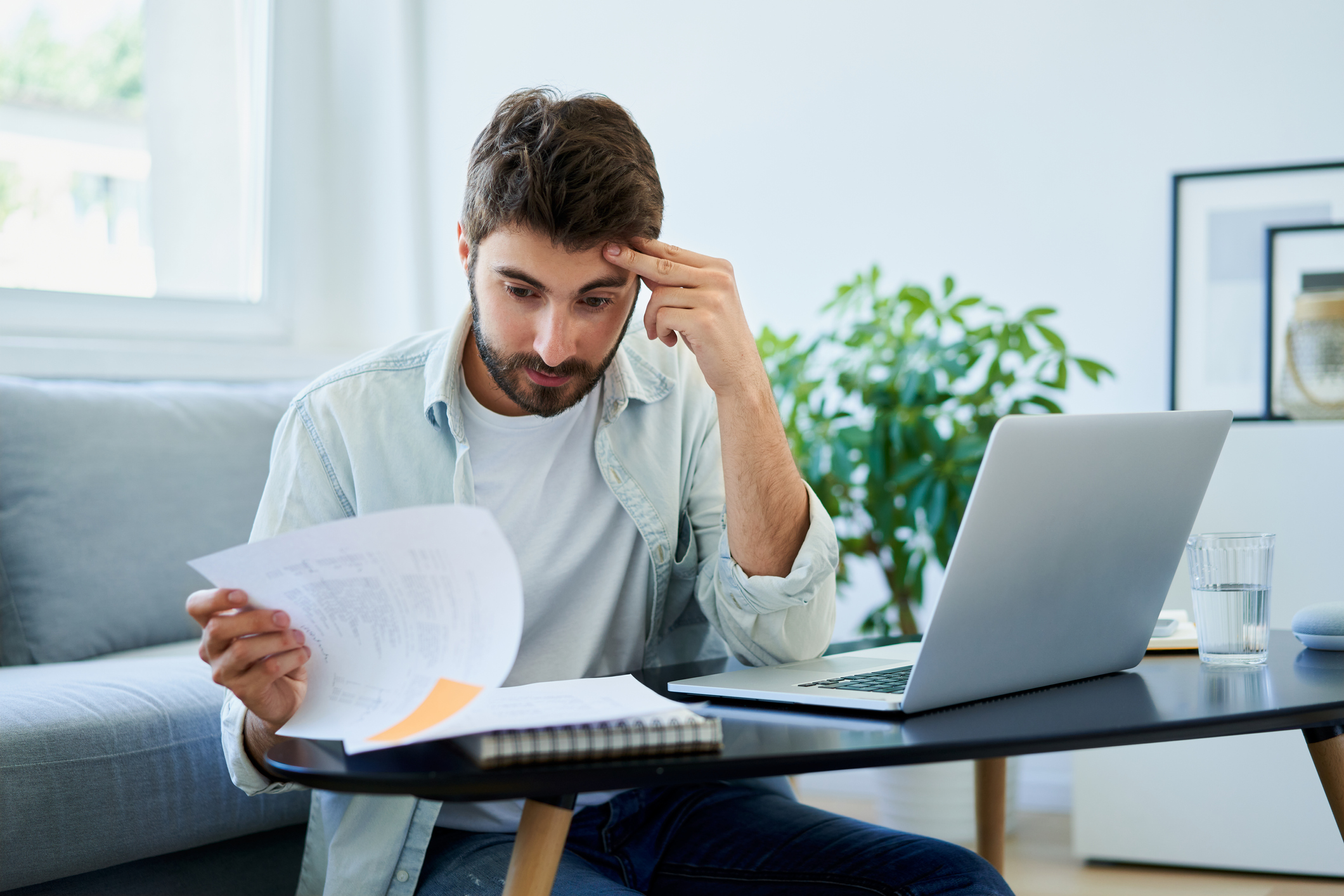 Today we publish new research which finds that people with at least one characteristic of financial vulnerability are more likely to suffer negative effects in a whole host of areas, from being targeted by fraudsters to struggling with bill payments and taking on debts they cannot afford.
"All Aboard" was commissioned from Demos Consulting and explores the phenomenon of financial vulnerability through focus groups, interviews, consumer research, payments diaries and roundtable discussions. It considers how the payments system can be improved to better protect and empower financially vulnerable people, a category defined by the Financial Conduct Authority (FCA) and found to now apply to over 54% of UK adults.
The issues the report covers are becoming more pressing as inflation ticks up, household bills rise and the economic outlook darkens. The research estimates that the sharp increase in cost-of-living pressures seen since the start of 2022 will have increased the proportion of individuals categorized as financially vulnerable, putting more at risk of harm, and this could go higher still if the country enters a recession this autumn.
As the provider of the UK's payments infrastructure, which enables millions of UK individuals and organisations to transfer money every day, we believe it is vitally important to create an inclusive payments system and understand the challenges that a growing number of people are facing – and the ways that new and existing payment developments and technologies can help to alleviate them.  
"All Aboard" examines four important topics within the current consumer payments landscape and looks at how new services are playing this role. Its key findings include:
1. Financially vulnerable people are more susceptible to being defrauded by criminals
Authorised Push Payment scam attempts are widespread in the UK. The polling undertaken in December 2021 found that over the previous month, 52% of people received a request to transfer money which they believed to be fraudulent. But financially vulnerable people are even more likely to be targeted by fraudsters, with the total of those who had received a fraudulent request rising to 60% for these groups. Payments tools like Confirmation of Payee add a layer of security which can help curtail fraud – but more work needs to be done to ensure its benefits are understood by financially vulnerable individuals.
2. Direct Debits can prove a challenge for some with low financial and emotional resilience, who may also heavily depend on their relationships to pay their bills
Only 55% of financially vulnerable people in December 2021 were paid monthly, compared to 62% of the population as a whole. This leaves them more likely to struggle with bill payments by Direct Debit and over half had borrowed money to pay a Direct Debit bill.  This picture will worsen significantly when the energy price cap is raised in October 2022. Solutions like Request to Pay, while not a panacea, can enable greater flexibility for struggling households by giving them more control over when they pay for energy bills as well as the option to communicate with their provider if they are struggling.
Which of the following features, if any, would be useful for paying a bill online or using a mobile device?
3. Financially vulnerable people are more likely to use buy-now-pay-later (BNPL) services than the general population – and regulation needs to keep pace
38% of people with low financial resilience and 36% of people with a health vulnerability said in December 2021 they had used BNPL in the last year, compared with 21% of the general population. Without sufficient credit and affordability checks and warnings, many customers are taking on unsustainable debt, with more than half (58%) of people with health vulnerabilities saying they had missed or deferred a BNPL repayment. We believe the BNPL sector needs serious regulatory changes to mitigate this harm, with better protections for customers in terms of the warnings they receive when they use the product and the checks carried out to ensure if they are able to take on debt.
4. Cryptocurrency ownership is still quite uncommon, but financially vulnerable people are slightly more likely to hold and use it than others
The research finds that a small but significant minority engage with cryptocurrencies. 6% of people polled said they had owned or made a payment using cryptocurrency, and the number is slightly higher for people with financial vulnerabilities at 7%. More significantly, 9% of people with a health vulnerability said they had owned or used cryptocurrency. The research found that people who held cryptocurrency assets tended to invest a relatively small amount of money in a well-known currency, and some people knew very little about their investment. Although people were investing small amounts of money, it was concerning to see people who regularly struggled to pay for bills put any money at all into such a volatile and inaccessible asset.
Pay.UK commissioned think-tank Demos to undertake this research to understand the changing needs of end users, particularly as over half of the UK population now has at least one characteristic of financial vulnerability. The payments system clearly has a role to play in boosting financial inclusion and in protecting and empowering its end users.
To read more about the impact of financial vulnerability in relation to bill payments, fraud, buy-now-pay-later products and cryptocurrencies, please download our All Aboard report here.